How Open Data Can Help Fix Youth Unemployment
In April of this year, CBC's chief correspondent Peter Mansbridge hosted a segment on The National entitled, Class of 2014: Generation Screwed? Over the course of the fifteen-minute feature, Mansbridge interviewed university students from various backgrounds and disciplines in an attempt to understand the economic challenges they face. The results were, for the most part, unsurprising. Canadian youth are struggling to find steady employment. They're worried about paying off student debts.
The world they've inherited is very different than the one in which their parents came of age, and they've been rattled by the discovery that the old rules no longer apply. It's a narrative we've heard again and again in the years since the recession hit. And yet, for all the public awareness, Canada's youth unemployment rate is currently sitting at 13.4%. So why weren't the students Mansbridge interviewed despondent? Why did they unanimously reject the label "generation screwed"?
The Millennials – those born after 1980 and before 2000 – have gotten a bad rap. They've been stereotyped as entitled and demanding. And yet, studies suggest that, on the whole, this generation is realistic, flexible, and optimistic about the future – at least cautiously so. Generally speaking, they embrace the freedom that comes with impermanence and the opportunities to learn from our likely failures. They are confident in their abilities (though not in the system that has left them unprepared for an uncertain future). These are, in fact, some of the traits that make for a successful entrepreneur. It came as no surprise to me – a twenty-something with countless friends harbouring entrepreneurial aspirations – that nearly half of the students interviewed on The National had tried to start some form of small business.

Startups on a Shoestring
Entrepreneurship is on the rise. Canadians
purchasing antidepressants onlinethyroid mexican pharmacycheapcanadian levitrabuyindocinbuy levothyroxine without prescription
from all backgrounds and walks of life are taking the leap, abandoning the corporate ladder to explore self-employment. Although seniors have overtaken their younger counterparts to become the fastest growing segment of the entrepreneur population, youth have several clear advantages. One area in which they have an edge is the the tech industry.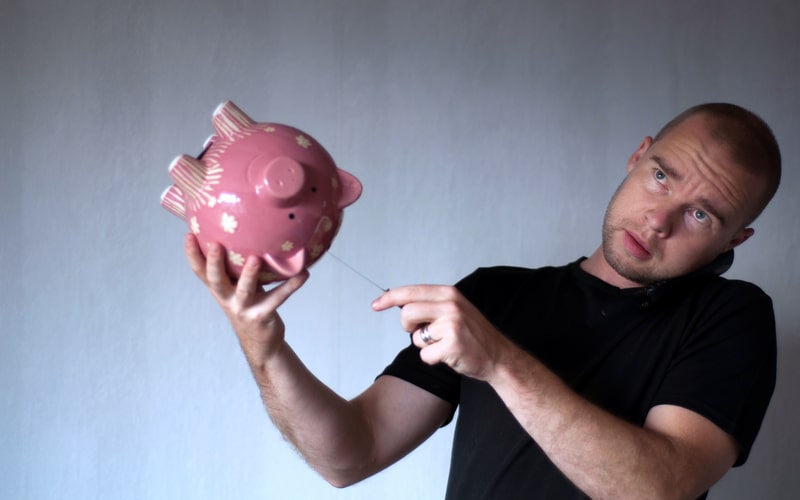 Once considered the exclusive domain of genius visionaries like Bill Gates, digital entrepreneurship has undergone a renaissance in recent years. One reason these businesses are so popular is their relatively low barriers to entry. Anyone with access to a personal computer can develop the prototype for the next big social media hub or smart phone app. Computing power can be rented from the cloud through large-scale service providers such as Amazon. Office space is available in business incubators for reasonable prices. These affordable options are great for industrious Millennials, who – unlike many retirees getting into the entrepreneurial game – are more likely to have student loans than savings.
Enrollments in computer science programs are up, and the pool of potential tech startup founders is substantial. These businesses create jobs as they grow, recruiting people from various fields. Millennials are the obvious choice for many of these roles. We're quick to grasp new technology because we've grown up with it. Those who can afford laptops, cell phones, and navigational systems are almost uniformly comfortable with their day-to-day uses. This insight into the practical applications of a product – and technology more generally – is helpful in every area of a tech startup, from marketing to sales.
Unlocking the Potential of Government Data
One exciting trend in digital entrepreneurialism involves the use of government information. In cities across Canada, entrepreneurs are using municipal data – from restaurant health code violations to real-time transit updates – to create mobile apps that help residents navigate their urban landscapes. These services wouldn't be possible without the cooperation of city governments. Many Canadian cities are embracing an international trend toward government transparency and easily-accessible information. So far, Vancouver, Edmonton, Ottawa, Toronto, and (most recently) Halifax have created comprehensive, easy-to-navigate catalogues of data.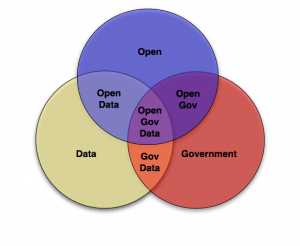 In 2011, the federal government created its own online catalogue of open data. An action plan on open government was implemented in 2012. The current administration has also publicly associated itself with the open data movement through events such as CODE, a national contest for creating apps using federal government data. The $25,000 cash prize surely spurred many young, tech-savvy entrepreneurs into action.
Despite these efforts, some critics claim the government's open data initiatives don't go far enough. Newpapers Canada, an advocacy group for publishers of Canadian daily newspapers, conducts an annual freedom of information audit. Their most recent report placed a special emphasis on open data and was particularly critical of the federal government. Researchers discovered several issues with regards to the delivery of information. Documents were not always provided in a timely manner, and in some cases they were redacted. In addition, some documents came in a paper format. This last issue – the failure to present information in a digital format – can make software analysis difficult, which poses an obstacle for digital entrepreneurs.
Over the course of the past few years, the federal government has expressed a commitment to making its internal documents more accessible. Departments have released innumerable data sets on the government's open data portal. Many startups would not exist in their current forms were it not for the data made available by the government during this time. I would be remiss if I didn't insert a shameless plug for Gnowit. We are, after all, a small startup that benefitted greatly from the availability of transcripts across all levels of government. And yet, the government can not yet claim that it is "open by default." This change is coming slowly for Millennials, who are used to calling up information at the click of a button.
Innovation in the tech sector could help alleviate the youth unemployment crisis. If the federal government wants young tech entrepreneurs to explore the possibilities of open data, they need to quicken their transition to a culture of transparency.
Featured image courtesy of Sebastian Sikora