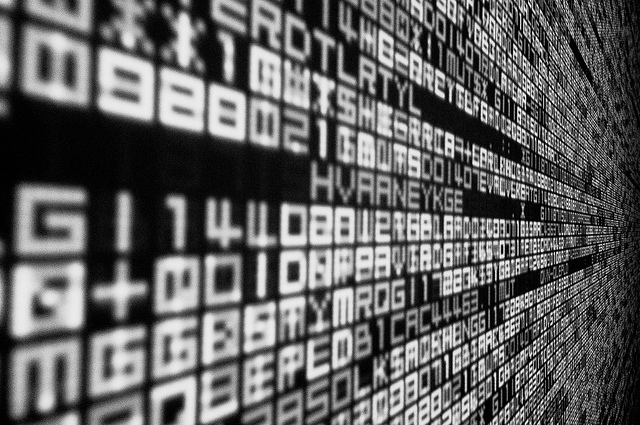 Big Data: Sound Investment or Hype? An FDI Perspective
If you read the Economist, Macleans or the New York Times, you're probably well acquainted with the term "big data". Poised to solve everything from national security to the common cold, the concept has been popping up everywhere in the past few years. Does it deserve the buzz? I'm hardly the first person to ask this question. A quick google search of the term is likely to turn up as many criticisms of big-data proponents as articles written by these proponents.
Last week, I wrote a post about the role technology is playing in market-driven FDI. In addition to internet-based consulting services and automated-monitoring (which can be great for generating leads), I touched on software that uses big data to aid in the retail site-selection process. I must confess that, like many of the journalists I read on a regular basis, I've become wary of discussions of "big data". But some of the articles I found last week – including a piece on Starbucks' use of data-mapping software – avoided superlatives, providing descriptions of concrete benefits instead. These real-world examples piqued my interest in big data and the role it plays in FDI.
The Big Data – FDI Connection
Whether or not big data deserves its hype, the demand for workers who can mine, analyze, and make use of it is growing rapidly. According to global management consulting firm McKinsey and Company, the United States is facing a shortage of up to 190,000 workers with "deep analytical skills". This shortage is generally considered to be a global phenomenon. Currently, Ireland is focused on becoming a leader in the field.
A 2013 report by an Irish government advisory group – the Expert Group on Future Skills Needs – suggests that fostering the skills required to work with big data within the Irish population can play a role in increasing FDI into Ireland. The report notes that there are many multinational corporations making use of this talent in the country, including those that "provide services and solutions for big data and analytics", and those "whose businesses are built in whole or in part on the application of analytics and big data technologies". These are just two types of enterprises made possible through the intersection of FDI and big data, which is playing an increasingly important role in the world economy.

Big Data and Site Selection
As earlier mentioned, interactive mapping software has helped Starbucks unlock the power of big data. Esri – the company responsible for the software – also provides other big-name companies such as Wendy's, Petco, and Dressbarn with powerful tools to aid in the site-selection process. But Esri isn't the only player using big data to help companies participate in FDI. Namsor's name-recognition software is playing a role in the more unusual phenomenon of diaspora-market identification.
Namsor's data-mining software recognizes the "cultural origin of personal names in any alphabet". By mining lists of residents in a particular region, Namsor can help investors recognize clusters of people with names of a particular cultural origin. Such clusters could indicate a diaspora, which could signal a potential opportunity to engage in diaspora marketing.
Diaspora marketing occurs when a company tries to sell its products or services to a particular group of emigrants. Often, the ultimate goal is to gain a foothold in the larger market in which the diaspora is embedded. An article in the Harvard Business Review uses Indian Bank ICIC as an example. ICIC began marketing its services to Indian immigrants in the UK, Canada, the United States, China, and other countries that had ICIC branches or subsidiaries. The result? Indian immigrants began telling their friends – many of whom were not part of the Indian diaspora – about the bank, which lead to a whole new customer base.
Perhaps the most interesting thing about this approach to market-seeking FDI is its potential to empower smaller companies from lower-income countries.

Services and Solutions for Big Data
In many cases, big data is part of the products or services a transnational corporation is able to offer through its FDI efforts. While the tech industry comes readily to mind, there are many other, less-obvious examples.
In recent years, the willingness to create and test data-based solutions has grown in healthcare sectors around the world. A study conducted by PwC found that 95% of healthcare CEOs are looking to improve their use and management of big data. This interest is resulting in a wealth of new FDI opportunities.
A recent announcement by FDI Tracker conveyed the news that Japanese corporation Hitatchi has partnered with the hospital sector in Denmark to create a big-data laboratory in Copenhagen. Why Denmark? The country's business tax incentives and highly-developed digital infrastructure likely played a role. But one of the biggest draws was probably the well-educated Danish populace. The Danish workforce will likely provide a sizable pool of deep analytical talent for the Copenhagen project.
When it comes to projects that utilize big data, a sophisticated infrastructure and store of relevant talent can be big attractions for investors.
Using Big Data to Attract Investors
Of course, it's not just investors who benefit from FDI; host countries reap rewards too. As I mentioned in last week's post, the competition to attract multinationals is fierce. Having large immigrant populations (like the UK) or an infrastructure that can aid in the processing of data (like Denmark) can attract investors who are either using big data to find new markets or providing services related to big data and analytics. But there are other ways in which countries can use big data in FDI.
A paper compiled by the U.S. Bureau of Labor Statistics describes how American regions can use statistics on FDI to market themselves to multinationals in other countries. According to the paper – entitled "Opportunities and Challenges for Using Big Data" – investors are far more likely to invest in an area if other investors from the same country have already done done so. For example, the government of Mississippi might want to use the fact that Toyota has a factory in Tupelo to attract other Japanese multinationals to the region.
In addition, the paper suggests that the American government use big data to track the quality of jobs coming into the country through FDI, and to predict future outcomes related to particular FDI endevours.
The True Value of Big Data
The examples above illustrate the usefulness of data mining and analysis for both investors and host countries. But the practice is not without its challenges, chief among them the shortage of workers equipped to unlock its potential. Even in cases where software can sufficiently perform some data mining and analytical tasks, qualified personnel is usually required to perform deep analysis and implement relevant results.
Another potential drawback to the big data boom? In the rush to collect and analyze, corporations may fail to use data strategically. Organizations like the NSA (America's National Security Agency) have been criticized for investing a lot of time and energy into predictive analytics. Critics contend that attempts to amass huge quantities of data have, in many organizations, taken over. This could cause decision-makers to forget about the importance of qualitative information (such as the valuable intelligence found in the media, which is related to actual instead of predicted events).
So, with regards to FDI, is big data worth the trouble? The answer will depend on the circumstances of the players involved. But, given its potential benefits and wide-applicability, who can deny that the buzz is – to at least some degree – warranted?

Featured Image by r2hox