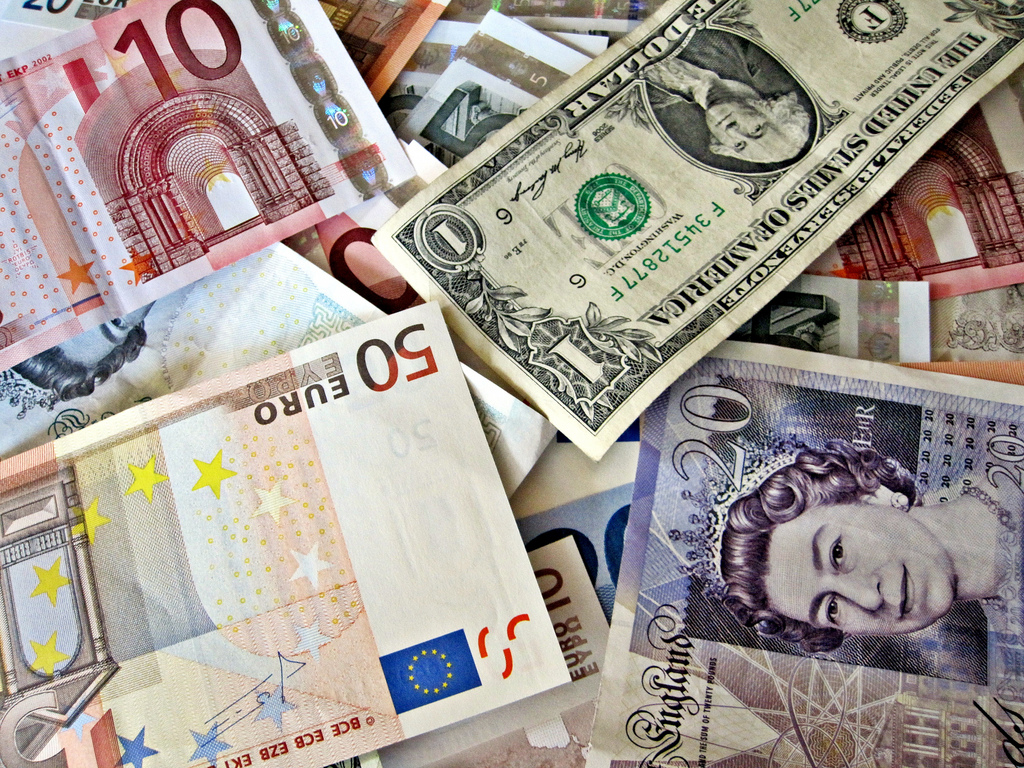 Conserving Resources in Government Relations
A few months ago, Gnowit published a blog post on low-cost marketing tools for nonprofits. The post discussed how technology can help nonprofit professionals and volunteers stretch their limited resources to reach donors, volunteers and funding bodies that may not otherwise hear their stories. Looking at those who work in government relations (GR), there are strong parallels.
Recent Gnowit interviews with many GR professionals suggest that this group is becoming more aware of the need to look at cost-cutting measures, something most nonprofits have always dealt with. Technology has been adopted slowly by both types of organizations; for this reason, GR and nonprofit professionals frequently report missing crucial opportunities to communicate with their most important audiences.
Inspired by our earlier piece on nonprofits, this post will look at some common monetary challenges faced by those in government relations, and delve into a few inexpensive technology-based solutions.

The Current Environment
Of course, government relations is a vast discipline. Practitioners represent such a wide variety of interests in so many different contexts that it would be foolish to suggest a set of universal challenges. However, some trends do exist. Though public relations (and its related specialties, including government relations) is a growing field, resources in many departments and firms are limited. Researchers at Gnowit frequently hear that professionals in GR (especially those in small to mid-sized public relations firms) are feeling significant pressure to expend fewer resources, or at the very least maintain their current budgets.
One of the most probable explanations for this pressure has to do with the lingering effects of the recession. Though the end of the recession was in 2009, executives and leaders in many organizations – from corporations, to associations, to charities – have retained financially-conservative mindsets, even when it comes to some of their most essential departments or consultants.
Another factor is digital disruption, the phenomenon responsible for the transformation of the journalism and recording industries (among others). Essentially, digital disruption is like technological innovation, except, as Forbes author Caroline Howard puts it, "disruption takes a left turn by literally uprooting and changing how we think, behave, [and] do business…". GR hasn't been hit by the full brunt of disruption just yet, but it has been influenced indirectly. Increasingly, decision-makers within organizations are forming expectations based on the efficiency gains seen in disrupted fields.*
The shift in expectations aside, overhauling an organization's government relations efforts doesn't always make sense. To use a cliche phrase, if it's not broken, don't fix it. Unfortunately, some directors aren't aware that their advocacy processes are completely –or, more often, partially – broken. Some are aware of inefficiencies (difficulty keeping track of government officials is a commonly-reported one), but continue to do their best with the resources they have. And then there are those who are generally happy with the results they obtain through their work and the work of their colleagues and subordinates. In most cases, even these individuals could better serve the organizations they advocate for by augmenting existing processes with one or more efficiency-enhancing technologies.

What Should Go on the Chopping Block?
For GR teams in some corporations, government-monitoring and relationship-building activities are carried out by several individuals. Managers, directors, analysts, consultants on retainer – the work of these professionals is cobbled into one larger process. These professionals may use a wide variety of research and reporting methods; in practice, efforts aren't always coordinated. Miscommunication – and, ultimately, missed opportunities – may result. Sources of inefficiency almost always exist, though they may not be readily apparent.
There are likely to be fewer people working for associations and nonprofits (although, in our experience, many mid-sized companies also employ surprisingly few people to perform government relations work). In these situations, resources – in the form of capital, labour and time – are especially precious.
GR practitioners working in public relations firms can easily fall into either camp, depending on the size and focus of their firm.
What practitioners in both of these situations share is a desire to maximize productivity. For GR directors, this will usually mean getting the most from the resources available. For those looking for new ways of doing this, basic questions are a good starting point. Based on our market research, useful questions may include:
– Do we need to continue hiring people to attend committee meetings when nobody on our team is available to do so?
– Does it make sense for a director to spend long periods of time watching CPAC if her time could be better spent performing higher-level analysis?
– Should we keep using the services of media-monitoring consultants in order to stay on top of relevant news stories?
In many cases, the answer to these types of questions will be "no". Of course, there are situations when one more expert opinion is exactly what's needed. But tools that make it easier to perform key tasks – such as tracking and flagging ongoing governmental issues, streamlining communication between team members, and building stakeholder support – can improve even an already-efficient advocacy process.
Doing More With Less
Some of the most useful technologies for government relations professionals are not unique to the field. Social media is the most obvious example. Consider the potential of twitter. With the click of a button, twitter allows you to communicate crucial information quickly and concisely (at no cost whatsoever). In most cases, performing this action takes less time than sending an email, and it can disseminate a piece of information to a large group of stakeholders (in this case, your followers). But for those in GR, the most practical use of social media may be related to grassroots advocacy.
Recently, OREA – the Ontario Realtor Estate Association – created a successful social media campaign to mobilize its members in response to two pieces of legislation. The proposed legislation would have had a negative effect on the realtor community. Using twitter, facebook, and youtube helped OREA reach more people than it had in the past, including consumers (retweets and shares helped members push their message out to networks in a way that was not obtrusive). In addition, social media's built-in tracking features allowed the association to measure campaign results in order to plan future action. The campaign was successful in helping OREA prevent the passage of one of the pieces of legislation, and provided a useful strategy for future use.
Monitoring the government is one of the most challenging (that is to say, costly and time-consuming) GR activities, but it's absolutely crucial. Just as missing a significant piece of media coverage can have disastrous results for those in PR, missing a relevant comment raised during the legislative process can mean losing a window of opportunity to present your point of view to government officials. Software that monitors government proceedings can greatly alleviate several challenges.
Whatever an organization's reason for needing to cut down on costs, government-monitoring software can help by reducing the need to rely on outside help. Productivity is also increased, as managers and directors are freed up for higher level tasks. Alerts call attention to relevant developments, greatly reducing the likelihood that a practitioner will miss an important opportunity. Software that includes additional features (such as the transcript archives and report-creation tools) streamlines the entire monitoring process – from tracking bills and issues, to sharing relevant developments with colleagues, superiors, and stakeholders. In many cases, this software is very affordable (much more affordable than hiring new people to perform in-person monitoring tasks).
Database-creation software can help GR professionals tackle one of their biggest challenges – keeping track of officials holding specific positions within the government. While these products won't provide updates on government appointments, they can make it easy to collate this type of information. By bringing together data found in documents, emails, and spreadsheets, database-creation software can save GR professionals the time it would otherwise take to organize piecemeal information. Like the other tools listed, this software will constitute a minor expense for most organizations, including large PR firms.
Do the processes that keep your GR team afloat need a complete overhaul, or just a quick update? This question can only be answered after a careful assessment of current operations. Either way, there are plenty of tools available to make things easier – not to mention more cost-effective.
* I have to insert a shameless plug for an upcoming Gnowit white paper: "Digital Disruption: What Every Government Relations Professional Should Know". Stay tuned for more information!

Feature Image: Images Money