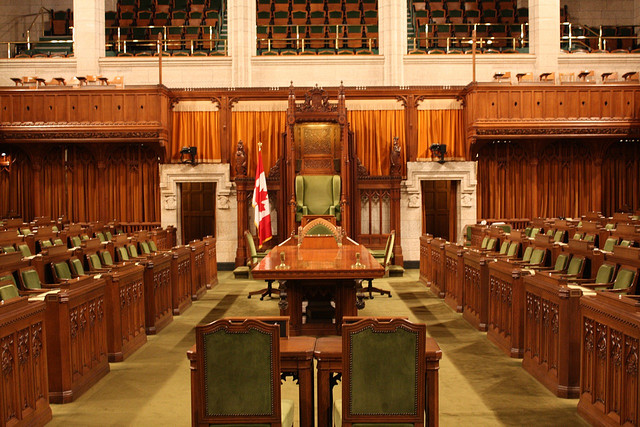 Gnowit Offers Free Parliamentary Candidate-Tracking Service in Run-Up to Federal Election
In the era of information overload, staying politically informed is no easy task. It's ironic, really. After months of heavy news coverage devoted to the upcoming federal election, surveys suggest many Canadians are unaware of major political issues that could impact them. The founders of Gnowit, an Ottawa-based web-intelligence company, felt a responsibility to do something.
"We were reading the coverage surrounding the Trans-Pacific Partnership and Bill C-51, news stories with big national implications" says the company's CEO, Naeem Saloojee. "We were really struck by these polls that basically said, many Canadians don't feel like they know enough about these issues to form opinions." Together with Gnowit CTO Shahzad Khan, Saloojee began thinking about what this might mean at the local level.
"As a rule, community issues receive a lot less press than those that play out nationally," says Khan. "Leading up to the election, we wanted to make it easier for people to follow political developments in their own backyards."

Political News-Tracking Made Simple
Gnowit's Internet-monitoring platform delivers real-time insights to members of the private, public, and nonprofit sectors. For the company's most recent project, the team set out to find an effective and comprehensive way of tracking election issues from all areas of the country.
The challenge of sifting through large volumes of media content was sorted out by Gnowit's CoreAlerts platform. The problem of determining which issues Canadians care about most was trickier.
As a solution, the team decided to monitor the media coverage surrounding parliamentary candidates from every riding in Canada. This approach is turning up information on an extensive cross section of local and national issues. From now until the end of the election, this information will be accessible to politically-engaged citizens – from voters and politicians, to advocacy professionals and members of civil society groups.
Using Gnowit's CoreAlerts, Internet users can view a complete overview of the news coverage surrounding any parliamentary candidate in Canada. These one-page overviews are interactive, with clickable graphs and charts representing elements such as article sentiment and key topics. This concise format allows users to understand the major political developments related to a candidate at a glance – something that would usually require hours of digging.
Better, More Informed Decisions
Gnowit's dashboards are fun to interact with, but their primary purpose is guiding real-world decisions. Achieving an accurate, big-picture perspective will prove useful to many people during the pre-election period. Politicians and their management teams can gauge how their campaigns are going. Civil society groups can organize their efforts and spread the word about candidates they support. Organizations of all kinds can assess the likelihood of potential future outcomes that will impact their interests.
But the users nearest and dearest to the hearts of Gnowit's founders – the lifeblood of democracy and the inspiration for this project – are Canadian voters.
In some ways, voting with confidence has never been more difficult. We are being overloaded with unmanageable quantities of information, which can lead to confusion and the inability to make clear-headed decisions.
As the election approaches, the media inundation will only get worse. News outlets big and small, from Vancouver to St. John, will be ramping up their already-heavy political coverage. Journalists and influential bloggers of all political stripes will throw in their two cents. National columns will make the rounds, and regional perspectives will continue to emerge.
A whole lot of information is about to be thrown your way. And Gnowit will be there to help you make sense of it.
To visit Gnowit's free candidate-tracking dashboard, click here.
Feature Image Courtesy: Scazon