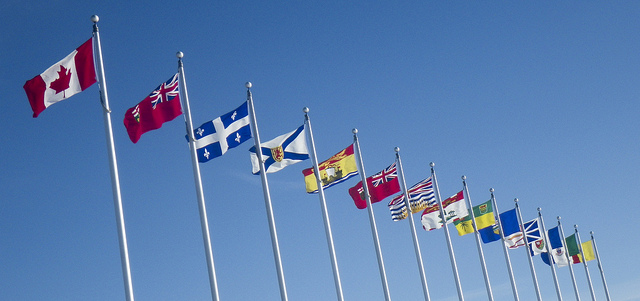 How Many Government Sources Should You Monitor?
Every so often, something comes up during market research that shines a clarifying light on past data. Suddenly, a problem that plagues professionals in the industry you've been researching makes that much more sense. Something like this happened to me recently. I was rereading old interviews between people working in government relations and members of the Gnowit team. One interviewee – a senior government relations professional with years of experience – suggested that many in her field don't monitor extensively enough. That is to say, many are limiting their monitoring efforts to legislation that impacts their interests in only the most direct and obvious ways.
As it turns out, the problem isn't always insufficient resources or manpower – though these are serious, ongoing issues in government relations (GR) departments. Sometimes, important information is missed because people underestimate its significance. They make the decision to track just one or two types of government proceedings without understanding the benefits of a comprehensive monitoring strategy.
If you're working for a provincial nurse's union, how much do you really need to know about what the minister of education is saying? How important is it to stay on top of what's happening at the federal level? If you're one of the many GR professionals who isn't casting a wide monitoring net, the answers may surprise you.
Casting a Wider Net
Though relationship-building is at the heart of government relations, this action is not terribly useful in and of itself. This is why GR professionals who are responsible for developing strategy focus on building the right relationships, never losing sight of their ultimate goals. A big-picture strategy is needed at the monitoring level, too. This means not only looking into the future – at the likelihood that a particular MPP will support a specific piece of legislation, for example – but identifying the intersections between different ministries and levels of government, as well as the (often subtly) overlapping interests affected by individual bills. When it comes to persuading decision-makers, it's often early and informed action that wins the day.
Consider the realm of labour relations. To get an idea of how prevalent collective bargaining issues are in Canada, I created a CoreAlerts search for the phrase "right to strike". Results indicated that, in the last two weeks, a myriad of news stories containing this phrase have been published. Subjects include the recent CACC (Community Care Access Centre) worker strike, the ongoing strike by Crown Holding beer can manufacturers, student protests in Quebec, and other topics. The issues that spawned these stories don't exist in isolation. What affects one industry will very likely affect several others. Not only that, but such issues tend to impact members of some professions – such as nursing and teaching – in similar ways. For this reason, proceedings involving the ministry of labour or the ministry of education may contain information crucial to nurses.
In order to improve her strategy, a GR professional representing the interests of a nurse's union might want to track legislation related to these other ministries. Making the seemingly reasonable assumption that she need only track legislation pertaining to the ministry of health (the ministry of health and long-term care, presuming our scenario occurs in Ontario) could be a mistake.
There are countless hypothetical examples. Let's say you're advocating on behalf of a provincial farmer's association. You would want to keep tabs on all government discussions pertaining to issues such as agricultural runoff – which occurs when rainwater carries chemicals used in farming to bodies of water – and ground current – the stray electric currents that wander from utilities, sometimes causing harm to livestock. Dealing fully with these issues would mean following relevant conversations involving the ministry of agriculture and the ministry of energy, respectively.
To use another example related to agriculture, if you were representing the interests of a company that sells agricultural products, you would likely be interested in conversations pertaining to the ministry of environment and the ministry of research and innovation (the latter would inform your strategy for securing patents and grants).

Federal, Provincial, or Both?
For most (if not all) GR professionals, monitoring at just one level of government is a mistake. But the practice is common, especially among those who work for organizations that fall within provincial regulatory jurisdiction. For example, when the Ontario government makes announcements related to health care issues – such as budget cuts, layoffs, and insurance coverage – affected groups listen carefully. The federal government provides a substantial portion of the funding that guides these decisions. For those working on behalf of the associations, companies, and nonprofits involved in providing health care and medical supplies, a complete understanding of potential funding outcomes (and their likelihoods) is crucial. When such information is obtained before widespread federal speculation takes hold, GR professionals have time to educate relevant provincial decision-makers about the financial needs of the group they are advocating for.
Another example is energy. Energy policy varies greatly from one province to the next, and yet decisions made at the federal level can have a serious impact on the the interests at play. Consider the recent fracking prohibition in the tiny Quebec town of Ristigouche. The town was sued by Gastem, an oil and gas development company that wanted to frack in the region. Trade agreements signed by the federal government facilitate such actions. There are also those issues the federal government exercises (or tries to exercise) direct authority over. Safe injection sites are a good example. The Conservative government has opposed, and even tried to prevent the operations of, Vancouver's Insite injection program. The supreme court barred this particular action. Still, those who have a stake in a contentious provincial program would do well to monitor the federal government to assess future risk.
What about the value of monitoring legislation in other provinces? Developments related to relevant interests in one province can help GR professionals determine probable outcomes in another. For example, the recent fracking prohibition in New Brunswick came not long after a similar ban was implemented in Nova Scotia. When the issue was first raised in the New Brunswick legislature, a shrewd analyst might have looked for relevant parallels – such as past reactions from environmental and indigenous groups – between the maritime provinces.
In some cases, the plans of a group in one province are directly impacted by the decisions made in another. The potential cross-border sale of hydro-electric power is a good example. Like federal monitoring, tracking issues in other provinces can provide part of the foundation of a good government relations strategy.
Doing More with Less
No one can deny the benefits of improved foresight, especially in the fast-moving field of GR. Sometimes, just-in-time information is all that's available – and proactively monitoring potentially-relevant sources can increase your chances of obtaining it. Other times, insights can be gleaned from various government sources, enabling strategic relationship-building and quick, informed action. So why are so many professionals monitoring a narrow scope of proceedings?
It's all well and good to discuss the benefits of expanding your monitoring efforts; the reality is, many GR teams don't have the monetary or human resources to do so. The answer lies in a mindset shift and the strategic implementation of the right technologies. Workflow management software – which can expedite parts of the analysis and reporting process – can be immense time-savers, as can devices devoted to scheduling and communication. Using technology to establish repeatable processes is important, especially in smaller teams. Even in these cases, reaping the benefits of a comprehensive government-monitoring strategy presents a significant challenge.
In my not-so-unbiased opinion, automated government-monitoring software is the best way to go. It's fast, and incredibly reliable. If you don't choose this route, and you're currently monitoring a limited scope of sources, it would be prudent to find some other method of broadening it. Anything you can do to improve your efficiency will result in more time, which can be put towards increasing your monitoring efforts. As is the case whenever it comes to new ideas, processes, and technologies, recognizing the benefits is the first step to achieving them.

Image Courtesy of Martin Lopatka