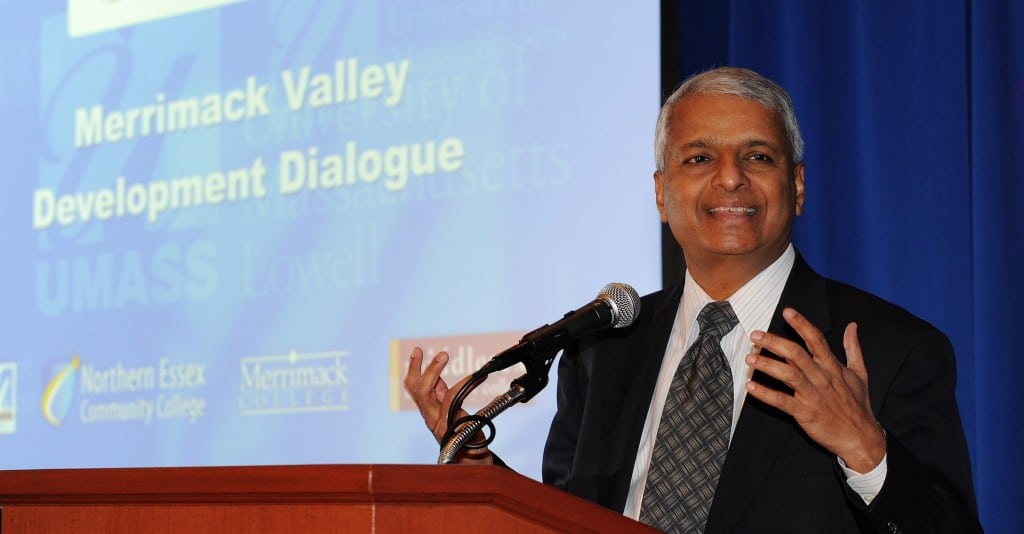 Lessons Learned From Dr. Desh Deshpande
On the 12th of March, the Gnowit team presented at a prominent entrepreneurial event in Ottawa. The University of Ottawa's "The Game" is an annual event that aims to showcase Ottawa's high potential tech companies supported by the University itself. These presentations were showcased in front of VCs, business leaders and academics. Rob Ashe (IBM / Cognos), Desh and Helene Joncas (WaveFront) constituted a Dragon-Den'esque panel that provided presenters with targeted feedback and thought-provoking questions.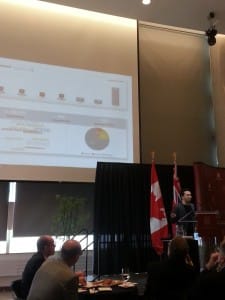 20130312_165017
Mohammad Al Azzouni showcasing Gnowit's value in front of a panel of judges
The guest of honour for this event was Dr. Gururaj Deshpande, better known as Desh. He is the founder of Sycamore Networks and the chair of the MIT entrepreneurship centre, one of the leading voices for innovation in the United States. Desh is a man who is a true entrepreneur and has my utmost respect. Kudos to University of Ottawa as well as this was the moment where uOttawa was invited to join the Deshpande Innovation Network.
Desh's talk focused on the nature of innovation around the world. He mentioned that just because the U.S is leading the world in innovative ideas, doesn't mean that the same institutes and programs will work in other parts of the world. For example, it doesn't make sense to fund telecom companies in India when they are facing a food crisis. However Social Entrepreneurship is a growing industry in India and it has become a driving force for innovation in India. It is the need (along with other environmental factors) that drives innovation.
He highlighted a very impactful programme for providing breakfasts to young children that is slated to provide half a million meals a day, at 5 cents a meal. Desh said that the same program, if designed with a non-indigenous focus, would have cost 5 dollars per meal, and would thus be unaffordable for the people it was meant to feed.
This day was also a very special day for an organization co-founded by Desh. March 12, 2013, marks the 10th year anniversary for TiE Ottawa. This was a phenomenal event that brought together educators, business leaders, startups, VC's and students alike. The celebration of this milestone showcases how strong the entrepreneurial culture is in Ottawa. What is great about this city is that this vibrant spirit is only getting stronger with the growing community and support that is provided surrounding innovation.
To put the icing on the cake, the four presenting companies were awarded a free ticket to Boston to attend TiECON East, one of the biggest conferences that bring together entrepreneurs in technology, life sciences, education, clean tech and startups. This is a very exciting opportunity and we would like to thank Desh and the TiE organization for presenting us with this opportunity.
Also, congratulations to the other three presenting companies, Spoonity, iWatchLife, and Skye Eye Media. We are looking forward to the road-trip to Boston in May!