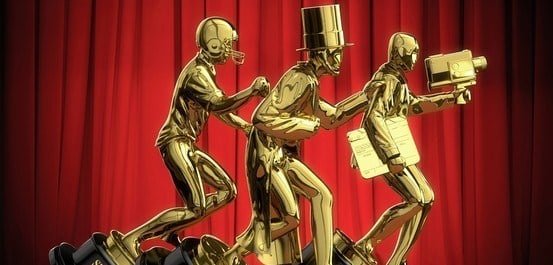 Real-Time News Is Not As Real-Time As You Think
If you are a professional communicator, you have most likely been approached by a few service providers that offer you "real-time" news. But what you tend to realize is that in most cases, real-time news is not actually real-time; it may not be relevant news either; and if it was relevant, it is more than likely redundant news, which isn't really news if you think about it.
Being 'firehosed' with articles is not helpful. Ideally, you only want the new, useful information. Not repeats of what you've already seen.
Argo won best picture at the Oscars last night. And as expected, the news received different reactions depending on which side of the world you were from. The Iranians dismissed Argo's win as an "Advertisement for the CIA", while the Canadians were happy with the recognition of its role in the rescue of the US hostages in Tehran; even though the Oscars were last night, news about the reactions from both parties were only published this morning. Not only that it was not real-time, it wasn't really news. In other words, both reactions were expected.
But what wasn't expected were the reaction to the other nominated films that didn't get much media attention, but may have had an equal impact as Argo. For example, relatives of the young Afghan star of "Buzkashi Boys" expressed more pride than disappointment even though they didn't win an Oscar. The film about two penniless young afghan boys dreaming to become buzkashi players received a lot of positive feedback from the country. A relative of the young star said that "He (Fawad Mohammadi) was a source of pride for Afghanistan". The film itself was funded by the Turkish Airways and the US embassy in Kabul and the positive reviews may lead to more movies coming out of that region.
The true value of news monitoring comes in three areas:
1. Those who get to the news first.
2. Who who find news that no one else finds.
3. Who who get rationale (analysis) rather than just news.
According to Seth Godin's blog on real-time news, he argues that "when journalists, analysts and pundits are all racing to bring you the news first, you get less actual news and more reflexive noise". This fact is true! The head start that you get from watching 'breaking news' has no real value unless you figure out how to filter out the noise and bring actual, useful breaking news to those that will pay for it.
Finding mainstream news is easy. And frankly, it can be costly; the wasted time, the missed information (non-mainstream news) can lead you to make false assumptions and wrong decisions based on incomplete information.
In the last two years, Gnowit's been working on transforming real-time news into real-time insights, via human-like artificial intelligence. To be able to understand the mindshare and perceptions surrounding any event or brand at a single glance is much more valuable than scrolling through pages and pages of Google news. Gnowit lets the information come to you before it reaches anybody else out there. And those who learn to deal with this knowledge will have a major advantage for years to come.