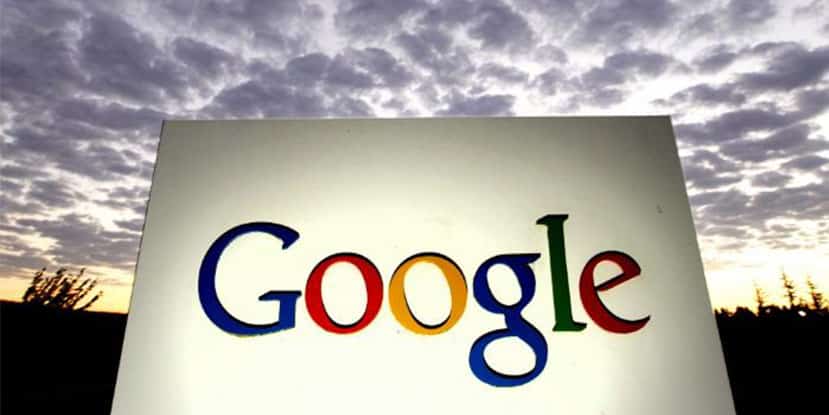 How to Protect Your Online Reputation – Part 2
Now that you've learned to address some of the underlying issues that may hurt your online reputation from part 1, your next step is to create an online defensive shield, one that will protect you from future negative articles and reviews.
Take control of your Brand
Whether it is your personal brand or you're part of a large firm, you can use similar tactics to protect your online image. The best tactic is to claim the first page of Google related searches about you or your organization.
One example of a company that has a strong online shield is the fast growing e-commerce platform, Shopify. If you Google Shopify, you'll see that the first result is obviously the Shopify website, but everything after is positive in nature.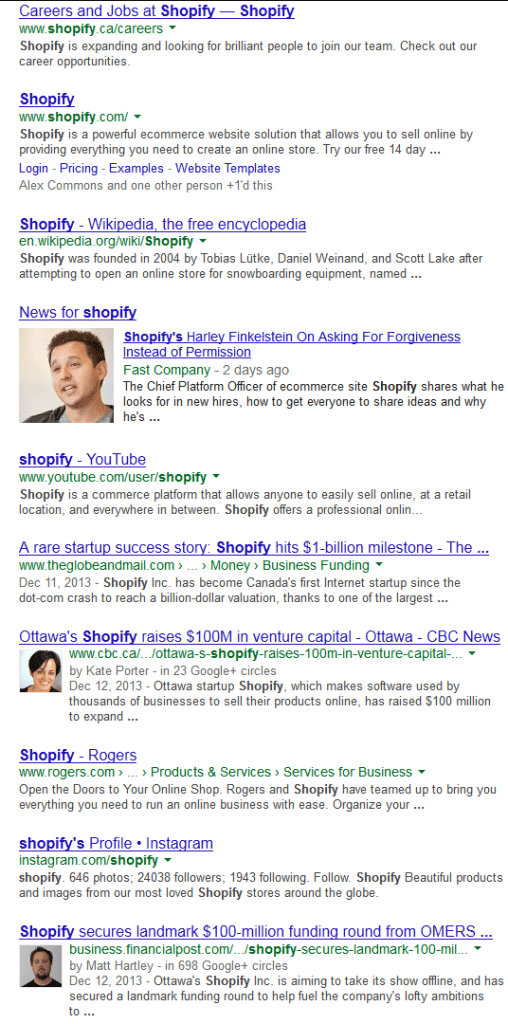 You will see social profiles and positive articles about Shopify. This is great because other than the latest news, everything else on the first page of Google in under Shopify's control, and you want that too.
Claim your Social Profiles
Your first step is the easiest. Setup as many social media profiles as you can. You would want to be in the high authority sites like Facebook, Twitter, and YouTube (see Shopify's youtube link on the front page of Google). But you don't want to stick to just the big sites, you should capitalize on the "smaller" social media sites like Quora, Instagram (Again, see Shopify's profile on the first page of Google) and Slideshare. I would also include Google+ as they have the strongest influence on Google's ranking among social media sites.
You can't have too many social profiles to boost your online influence, but one thing you should not do is to leave blank. Here are a few steps to take to insure that your social media accounts are setup properly and not left in the dark.
Step 1) Add Unique Descriptions:
Each social media account has different layouts and different limits to what you can and cannot say. For example, twitter has a limit for 160 characters for your bio so you need to be as direct as possible so people will immediately understand what you do. You do NOT want a vague bio like "Making the world a better place one city at a time", that can mean a ton of things. We at Gnowit have the following as our bio "News & Hansard monitoring, our online tools help businesses & agencies turn news into insights that guide decision-making". Whether it is your bio or profile pic, the trick is to make these high visibility customer touch-points unique and optimized for every social media account.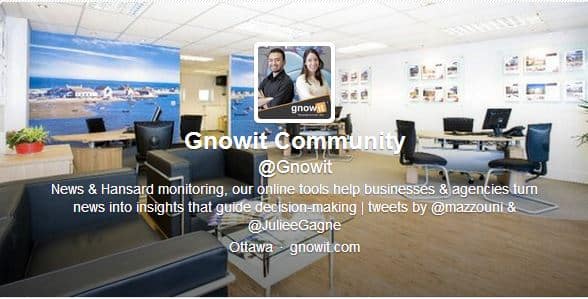 Step 2) Link Them to Your Website:
It never hurts to link your social media account to every page of your site. For example, if your contact page does not have your social media accounts displayed, you might want to invite them to connect with you via social media to actively stay engaged and updated. This will also help in Google rankings as it will help Google understand the association between your business and your social media standing.
Step 3) Stay Engaged:
The last thing you want to do is to setup your profile then ignore it and ignore the people who might want to connect with you through it. Unless you have a decent sized team, it will be difficult to be actively engaged in all your social media profiles. You first need to figure out where your customers hang out and capitalize on those networks. If you are a B2B company, then LinkedIn groups are a no-brainier, but if you have a B2C product, Facebook is ideal. Whichever social media sites work best for you, make sure you actively engage in it and share fresh and timely content that your target audience will find useful. You may recycle those links to the other social media sites that are less active. Hootsuite is a great tool for managing multiple social media accounts.
Have a Strong PR Strategy:
There is no better way to tackle negative press than with positive press. As you've seen in Shopify's Google results, Google has a dedicated section for news, and more often than not, one or two articles will land in your front page because Google loves fresh content. This is a little trickier because what journalists choose to write is out of your control. But here are a few things you can do to claim top ranks on the latest news section:
Send out Press Releases:
This may be the easiest way to get positive messages out there, send out press releases about your company's updates on a regular basis. If you publish press releases on high authority websites, you're going to get a fresh content boost, you're going to get longer term domain authority and there is a strong chance your press release will get picked up and shared on other sites, increasing your chance to have the content you want distributed widely.
Keep in Touch with Reporters:
Reporters are not an outlet for you to spread your news, they are people too! As long as you treat them with respect and as you keep in touch with them (not just when you want them to cover your story), you can rest assured that they will be rooting for you. I try to keep in touch with reporters as often as I can by sending them news that they might be interested in covering, even if the story might have nothing to do with Gnowit. It is a win-win solution.
Blog Often:
This might not be actual "News" in the traditional matter but writing company updates, niche articles about your industry, or writing about your experience running a company will get your story out there in unconventional ways. People will want to share your stories in social media, re-blog your article or even link your article from their high authoritative site. It will definitely affect your Google real-estate.
In the end, taking control of your online reputation is not rocket science, the most important thing is to develop a systematic process of addressing any issues that might be leading to negative mentions and reviews and creating an online reputation shield with active social media profiles.
Would you recommend any other tactics? I would love to hear about your experience.